Strongylodon macrobotrys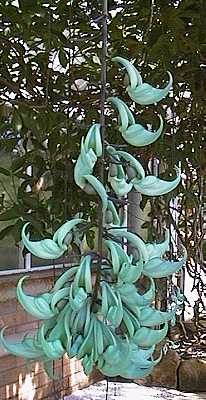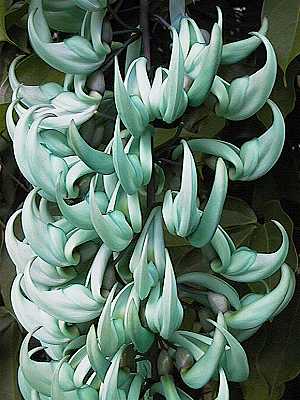 Strongylodon macrobotrys, the 'Jade vine', in the glasshouses at Cambridge University Botanic Garden.
Not often seen in cultivation, this plant is a member of the pea family, and is native to the Philippines. For the last several years, it has produced its spectacular floral display in Spring.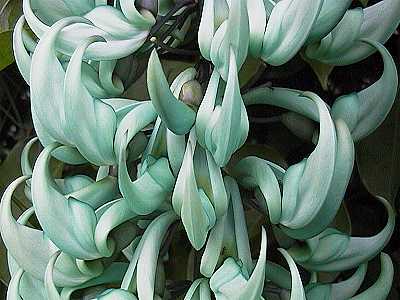 The flowers are a 'luminous' turquoise (jade?) which is notorious for failing to reproduce correctly in photographs!

---
[ Clarke Brunt's Home Page | Cambridge University Botanic Garden | Plants of Interest, November 1997 & April 1998 ]
---
Author: Clarke Brunt (clarke.brunt@viridis.net) Last modified: 7th April 2002